Beatrice Campisi
Il gusto dell'ingiusto
10,00€ (IVA inclusa)
Artist: Beatrice Campisi
Title: Il gustio dell'ingiusto
Genre: Pop Rock
Supporto: CD Audio
Sito Web: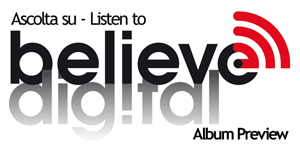 50 in stock
Description
Artist: Beatrice Campisi
Title: Il gusto dell'ingiusto
Genre: Pop Rock
Release date: decembr 2017
Record Company: UltraSoundRecords
Musicians
Beatrice Campisi : voice, piano, ukulele, cembalo
Riccardo Maccabruni : piano, keyboards, hammond, acustic guitar, choirs
Rino Garzia : contrabbass/bass
Stefano Bertolotti : drums
To these musicians are added :
Massimiliano Alloisio: classic guitar
Jono Manson: elettric guitar; Antonio Marangolo: saxophone
Alice Marini: violin, viola and santur
Adriano Cancro: violoncello
Alessandro Morbelli: percussions
Antonio Curedda: accordion
Jimmy Ragazzon: harmonica
Marina Sartena: bansuri and transverse flute
Alice Vecchio: harp
Beatrice Campisi ' Il gusto dell'ingiusto ' Il titolo dell'album, liberamente tratto dal secondo libro delle 'Confessioni' di Sant'Agostino, prende spunto dal racconto su un furto di pere (narrato dalla voce di Claudio Lolli nell'intro alla traccia 9), avvenuto non per necessità, ma solo per il gusto dell'ingiusto. L'album narra dunque le storie di vita e le esperienze del singolo, analizzando la dicotomia dell'animo umano, il dualismo che regna dentro ognuno di noi, il lato oscuro che ci conduce inevitabilmente all'errore, accompagnato dalla speranza e dal bisogno di riscattarsi.
Questo tema è rappresentato nel disco attraverso l'accostamento di diverse sonorità. La linea rossa seguita dalla cantautrice è caratterizzata dalla contaminazione dei generi: blues, swing, musica popolare, canzone d'autore si fondono in uno stile personale.
La cantautrice fa arrivare l'eco delle radici sicule nella sua musica, fondendo pensieri, parole, incontri, immagini, suoni. L'intenzione è quella di creare un'ambientazione introspettiva e onirica che non risparmia dal risveglio brusco in una realtà violenta e crudele.
Beatrice Campisi – ' Il gusto dell'ingiusto '
Avò
Le temps est perdu
I contorni dei ricordi
Un sorso di mezcal
Via quieta
Filo di fumo
Cielo a pois
Viale della Libertà
Mondo sintetico
Come edera e tango
Non sono
Luna lunedda