Debora Lombardo
Fairy Tales
10,00€ (IVA inclusa)
Artists: Debora Lombardo
Title: Fairy Tales
Genre: Jazz
Package: CD Audio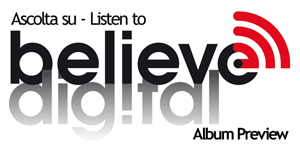 100 in stock
Description
Artists: Debora Lombardo
Title: Fairy Tales
Genre: Jazz
Release date: january 2013
Record Company: UltraSoundRecords
Musicians:
Antonio Fusco: Drums
Riccardo Fioravanti: Double Bass
Riccardo Bianchi: Guitars
Mario Zara: piano & arrangements
Fabio Casali: solo guitar on track1
' FAIRY TALES ' "All beautiful tales have been already written…we have just to turn them into experience." (D.L.)
"FAIRY TALES"…a project carrying on the same aspects of "Through The Rain" (Ultra Sound Records 2008), with music encompassing intimate and traditional jazzy nuances. A balance between these two things due to Mario Zara's arrangements who edited the whole production.
Five original songs written words and music by Debora Lombardo and four cover-songs arranged by Mario Zara in a personal and original way. A new musical and also vocal dimension where is preferred ripeness of a continuous evolving musical research to virtuosity.
"My -Fairy Tales- are experiences and memories of the past, endearing remembrances I don't want to forget".
Musicians collaborating on this project are: Antonio Fusco (Drums), Riccardo Fioravanti (Double Bass), Riccardo Bianchi (Guitars), Mario Zara (Piano & Arrangements), Fabio Casali (Guitar Solo on "Moon River").