Fononazional
Una Sera
10,00€ (IVA inclusa)
Artists: Fononazional
Title: Una sera
Genre: Jazz
Package: CD Audio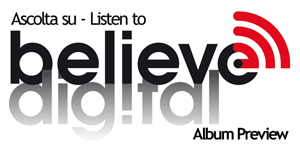 3 in stock
Description
Artists: Fononazional
Title: Una sera
Genre: Jazz
Release date: january 2011
Record Company: UltraSoundRecords
Musicians:
Marco Bianchi: piano
Marco Manganelli: bass
Eugenio Mori: drums
Paola Atzeni: flute & vocals
' UNA SERA ' Second album by FONONAZIONAL, jazz band made up by PAOLA ATZENI (vocals e flute), MARCO BIANCHI (piano), MARCO MANGELLI (bass) e EUGENIO MORI (drums).
The CD is anticipated by their single "LA MIA AMANTE".
FONONAZIONAL it's sound, colour, union. The band was born from the need of meeting with musician's different styles to let them coexist within one unique sound.
Their music is clad in that typical jazz sound: themes are dilated giving space to free and visceral improvisation. Rhythms and harmonizations are reviewed and customized, without ever breaking the balance of the lyrics. Musicians' research is clearly an effort to play words up underlining their value, but must be also remarked the complex and accurate choice of "important" pieces from singer-songwriter repertoire. The result of this research is a warm sound, exciting and refined.
"LA MIA AMANTE" it's a melody with strange chords: the maker is MARCO BIANCHI, a creator of emotion through sound, a harmonic combination breathing that unique melody.
PAOLA ATZENI clothes it with words and thoughts, belonging to her real life and introspective imagery. So a more magic alchemy arises especially when words get into music and voice "make love with it"
Biographc notes:
The band was born in 2004 e during 2008 released its first cover's album named after the band. At the end of 2008 Marco Bianchi joined the band, whose pianism characterizes the sound of the band.
They've been playing along years for Mercedes, Air 4, Porsche, Salumeria della Musica Milano, Gran Premio F1 di Monza, Teatro Mahler and many others they boast collaborations with Eros Ramazzotti, Gianna Nannini, Franco Battiato, Mario Biondi, Carlo Fava, Laura Pausini, Andrea Bocelli, Mia Martini, Gloria Gaynor, Irene Grandi, Audio 2, Biagio Antonacci, Tullio De Piscopo, Ronnie Jones, Cristiano De Andrè.
The band is mad up by PAOLA ATZENI (vocals and flute), MARCO BIANCHI (piano), MARCO MANGELLI (bass) and EUGENIO MORI (drums).
PAOLA ATZENI leads singing and interpretation masterclasses, collaborates with many recording studios in Lombardia (Italy). At 10 she started studying flute at Conservatory Pier Luigi Da Palestrina, then he sang as a white voice in operas at Cagliari's Auditorium. At the age of 15 he started singing as a soloist. She featured in many records, one as back vocalist an flute player with Eros Ramazzotti. She has been back vocalist for Lucio Dalla, Alex Britti and Edoardo Bennato.
MARCO BIANCHI is a piano and harp player, a composer, arranger and teacher. He has 11 records to his credits and features on many nu jazz and jazz club compilation. His music is painted by latin, ethnic, fusion, classical and contemporary.
He collaborated with Mario Biondi, Luca Jurman, Irene Grandi, Tullio De Piscopo, Carlo Fava, Laura Pausini, Thomas Moeckle, Maxx Furian and many others.
MARCO MANGELLI was born near Forlì (Italy) and started studying bass with Ares Tavolazzi, perfecting his instrument technique with John Patitucci, Victor Bailey and Percy Jones. He collaborated with Cristiano De Andrè, Andrea Bocelli, Biagio Antonacci, Gianni Morandi, Umberto Tozzi, Enrico Ruggeri, Syria, Alex Baroni, Mia Martini. He's bass player of Gloria Gaynor's italian band.
EUGENIO MORI studied classical music at Civic School of Music in Milan and started studying drums with Tulio De Piscopo and Franco Rossi. He spent a period of his life in U.S. attending the Groove School of Music in Los Angeles. He studied drums, harmony with Dick Grove. In Italy plays with many different jazz and rock bands of Mlilan musical scene, among them Tony Scott Quintett and Long-Horns Blues Band. He worked as a percussionist and kettledrummer at Teatro della Scala in Milan. He toured across the world with many orchestras. He collaborated as a session-player with Biagio Antonacci, 883, Gianna Nannini and many others.
Fononazional – ' Una Sera '
Vivo
Sei
Estate
La mia amante
Primavera
La collina dei ciliegi
Chiedimi
Figlio unico
L'importante è finire
La strada
Nel blu dipinto di blu
Una sera