Francesco Minutello 4tet
Dune
10,00€ (IVA inclusa)
Artists: Francesco Minutello 4tet
Title: Dune
Genre: Jazz
Package: CD Audio
Web Site: Francesco Minutello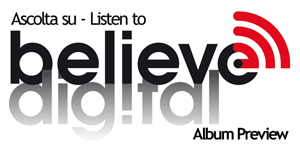 50 in stock
Description
Artists: Francesco Minutello 4tet
Title: Dune
Genre: Jazz
Release date: april 2013
Record Company: UltraSoundRecords
Musicians:
Francesco Minutello: tromba, flicorno, live electronics
Gianpaolo Rinaldi: piano e rhodes
Simone Serafini: contrabbasso basso elettrico
Alessandro Mansutti: batteria
Ospiti
Featuring:
Mauro Negri – sax tenore
Attilio Pisarri: chitarra elettrica
' DUNE ' The F.M. 4tet was born in 2009 during the collaboration between trumpeter Francesco Minutello and pianist Gianpaolo Rinaldi, many musicians and friends joined the band, till they find their own identity and musical direction coming to the present line up, steady since 2010.
The repertoire ranges from traditional jazz to more modern sounds, due to the heterogeneous origin of the different musicians, and it's entirely made up of unreleased pieces and some standard tunes arrangements. Over the years they have been participating in different festivals such as "Jazz by the Pool", "Mescolanze Musicali", "The Nightfly Jazz Festival on the Beach" beside collaborating with musicians such as: Dario Carnovale, Rudy Fantin, Paolo Corsini, Filippo Orefice and Alessandro Turchet. Since 2012 they keep on collaborating intensively with some of the greatest musicians of national and international jazz scene such as Mauro Negri and Alfonso Deidda.
They have two albums to their name: "One Way EP – 2011″ and "Dune – 2013, "Ultra Sound Records" .
Francesco Minutello 4tet – ' Dune '
Il colpo
Black Nile
Interlude # 1
Dune
Il piano
One Way
Breakfast, Dinner, Muffin
X
Line Twiggy
Prospective
Interlude # 2
Well You Needn't