Frank Salis H3O
Live In Vevey
10,00€ (IVA inclusa)
Artist: Frank Salis H3O
Title: Live In Vevey
Genre: Acid Jazz
Package: CD Audio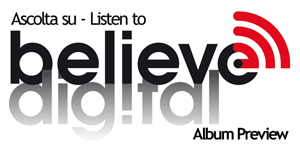 120 in stock
Description
Artist: Frank Salis H3O
Title: Live In Vevey
Genre: Acid Jazz
Release date: january 25 2012
Record Company: UltraSoundRecords
Musicians
Frank Salis: hammond organ
Marco Nevano: sax, percussion
Rocco Lombardi: drums
Sandro Schneebeli: guitar
Frank Salis is a young emerging Swiss artist. After his first album's release, Mad Dog in 2011, his band, H30, first turned into a regional band then became a national one finally extended their perspectives internationally.
That's due to their catchy and cool sound and to their stage presence through which they entertain the audience and receive appreciation by the specialized critics.
Their music it's a mix between Blues and Jazz, sound is heavily characterized by hammond organ.
During Suisse Jazz Diagonales Tour (a renowned festival of swiss jazz promises) they recorde "Live In Vevey", featuring guitaris Sandro Schneebelit.
In "Live In Vevey" you can find all the energy of the concert without any trick.
Produced by Frank Salis the CD is pubblisheddistributed by Italian record Label Ultra Sound Records. The album includes a vide, directed by Niccolò Castelli, of Austin.
Little by Little Frank Salis is acquitting himself as "The Hammond Organist from Switzerland",along with Marcon Nevano, at the sax, and Rocco Lombardi a the drums.
These musicians and friends have been knowing themselves for tewnty years, all three studied at Losanna jazz school in Switzerland.
H30 band have been touring across Switzerland and abroad, among the most important venues there are: Jazz in Situ Quito Ecuador, Suisse Jazz Diagonales ( Zurigo, Basilea, Aarau, Sciaffusa, Vevey) Svizzera, Cully Jazz Svizzera, Verbier Festival Svizzera, Festival del Film Locarno Svizzera, La Piccola Festival Lecco Italia.
Frank Salis H3O – "Live In Vevey"
1. Intro
2. Cold Duck Time
3. Blues For Me
4. Street Walk
5. Mad Dog
6. Neither in your Dream
7. Fourth Degree
8. Mombasa
9. Blues Circle
10. Austin
11. Jammin' in the Basement
Mad Dog (Frank Salis H3O) 2012
Live in Vevey (Frank Salis H3O) 2012
Stone Breaker (Frank Salis H3O, Francis Coletta) 2012