Frank Salis H3O
Mad Dog
10,00€ (IVA inclusa)
Artist: Frank Salis H3O
Title: Mad Dog
Genre: Acid Jazz
Package: CD Audio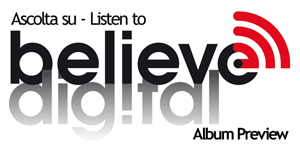 80 in stock
Description
Artist: Frank Salis H3O
Title: Mad Dog
Genre: Acid Jazz
Release date: january 25 2012
Record Company: UltraSoundRecords
Musicians
Frank Salis: hammond organ
Marco Nevano: saxphone, percussion
Rocco Lombardi: drums
Joe Colombo: dobro guitar
Phil Giomo: guitar
Luca Princiotta: guitar
Max Pizio: saxphone
"Mad dog" it's the new explosive album by Frank Salis H3O the Swiss Hammond Organ player.
H30 means "Hammond Trio": Hammond Organ (also used as a bass), Drums and Saxophone are the fundamental core of this musical project which incorporates other sounds and atmospheres such as Joe Colombo's Dobro Guitar.
The dialogue between different musicians, through a continuum of "groove" and jazz, it's interwoven to soloist moments.
"Mad Dog" is an album which retraces the road walked by great musicians, such as Jimmy Smith or James Taylor Quartet. It's an exciting travel through funk, jazz and blues: an elegant but also thrilling experiment on the edge between different styles of music.
Frank Salis H3O – "Mad Dog"
1. Intro
2. Austin
3. Neither In Your Dream
4. Mad Dog
5. Fourth Degree
6. Street Walk
7. Mombasa
8. Cold Shot
9. Blues for Me
10. Austin (Remix)
Mad Dog (Frank Salis H3O) 2012
Live in Vevey (Frank Salis H3O) 2012
Stone Breaker (Frank Salis H3O, Francis Coletta) 2012