Giovanni Giorgi
Wrong And Right
10,00€ (IVA inclusa)
Artists: Giovanni Giorgi
Title: Wrong And Right
Genre: Jazz
Package: CD Audio
Web Site: Giovanni Giorgi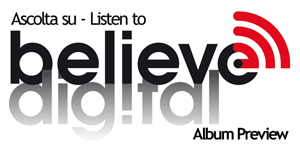 9 in stock
Description
Artists: Giovanni Giorgi
Title: Wrong And Right
Genre: Jazz
Release date: april 2013
Record Company: UltraSoundRecords
Musicians:

Giovanni Giorgi: drums, live electro, sampler, guitar, programming
Dario Deidda: el.bass
Jacopo Bertacco: guitars, loops
Pancho Ragonese: piano, Rhodes, synth
Special Guests
Giovanni Guidi: piano
Andrea Lombardini: el. bass
Fabrizio Leo: guitar
Marco Sica: violin
Pacho Rossi: percussion
Sergio Cocchi: vox
Malika Ayane: vox
' Wrong And Right ' Is there one style of music that represents the music of today? I think there is a lot of music to tell and share, from around the world. As much as that is present in each of us. At present, there are a lot of dreams and ambitions that coexist with new uncertainties rural and metropolitan areas alike. Bright and dark dreams, creative and poetic, Therefore impossible to trace them all. Man today is a migrant more than ever, by job or by choice.
For this reason there is a lot of music or perhaps many sounds that can describe semantically the world and the people who inhabit it. If the difficulty is to photograph this is almost impossible to capture within the human soul and this music provides an opportunity to dissolve the oxymoron man-world. Therefore, It's the music that is the key to understanding the present or more than this, the sounds that compose it, and that will represent the contemporary puzzle.
There is another key, one to read the near future, capable of opening doors that were mysteriously closed in the past. This time is a key hybrid made up of past and present. A key that opens the doors to new worlds where technology is aggressively entering to change the set-up and makes this the same or similar for each of us. In this duality between ancient and modern, between nature and technology that we can read (and hear) the new work of Giovanni Giorgi. Because he bases its architecture on the meeting / clash between the acoustic sound and electronic oxymoron where the man-world finds its meaning and where the photo of this balance is a simple and straightforward migration underground.
A voyage in the sounds of the city that communicate with the African tribalism, the European and African-American music. The loops, samplers and electronic programming that are combined with the most acoustic music, giving a result that is a picture full of precious and sometimes hidden suggestions and tips. It is no coincidence that the album begins with the beautiful and edgy interpretation of Evidence of Thelonious Monk and closes with Fake Plastic Trees Radiohead, enriched by the voice of Malika Ayane.
And if the sounds are the entrance, the rhythms represent the archetype constructive. If there is a music able to photograph this, it would be the music of Giovanni Giorgi as he tries to tell the world in nine shots and sounds his contemporary visions.
Paolo Fresu Bordeaux / November 2012
Giovanni Giorgi – ' Wrong And Right '
Evidence
Love and Fear
De Luna
Buona nuova
Long Distance Call
Le stagioni in città
Tabata
To A.W.
Fake Plastic Trees