Giovanni Sanguineti Benny Golson Tribute Trio
Along Came Benny
10,00€ (IVA inclusa)
Artists: Giovanni Sanguineti Benny Golson Tribute Trio
Title: Along Came Benny
Genre: Jazz
Package: CD Audio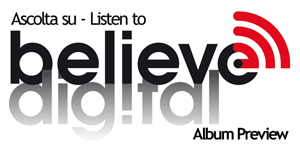 148 in stock
Description
Artists: Giovanni Sanguineti Benny Golson Tribute Trio
Title: Along Came Benny
Genre: Jazz
Release date: may 2012
Record Company: UltraSoundRecords
Musicians:
David Hazeltine: piano
Giovanni Sanguineti: doublke bass
Rodolfo Cervetto: drums
' Along Came Benny' Giovanni Sanguineti & David Hazeltine met themselves during autumn 2004 in New York, where manager Nency Barrell introduced them to each other; during the Spring of the same year Sanguineti and Hazeltine started their first Italian minitour along with drummer Giovani Gullino, fomer member of Patti Wikcs Trio, Grant Stewart quartet and Renato Sellani Trio In 2005 the trio built up again for a longer tour across many important italian clubs.
After other encounters, during 2008, Sanguineti proposed to David Hazeltine to built up once again the trio for a tour and the recording of his first album as a leader along with unforgettable drummer Ed Thigpen, formerly with Oscar Peterson, Ray Brown and many others; during february 2008 Sanguineti arranged an Italian tour which ended with the recording of the album "Hard To Find", a tribute to bass player, mentor of the same Sanguineti, along with teacher Aldo Zunino.
The album was released at the end of 2008 followed by Sanguineti's second work: "Mindfulness", carried out with Grant Stewart at tenor sax.
"Befor the quartet carried out Minduflness' recordings , Genoese bass player had debuted as a soloist with this tribute to Leroy Vinnegar, along with Ed Thigpen and David Hazeltine (…) Giovanni Sanguineti share with him (talking about Leroy Vinnegar) a stylistic essence through tone presence, at the same time vigorous and elegant. An instrumental identity which has its roots in the classical school of the forties / fifties, showing a mellow beat and a deep and wrapping breath. Angelo Leonardi ("Allaboutjazz") 2010.
"What a band you have Giovanni! Glad to know you! Hope I get to see you live in Europe later in the yr. I'll keep my eyes open for your dates & where! Greatto hear GREAT jazz instead of the rubbish that's around lately". Diana Jarrett (American Singer).
"David Hazeltine is for sure the brightest star of today's piano scene. His style is deeply related to jazz history although communicates very modern ideas". Cedar Walton.
On Giuseppe Conte music academy's auditorium stage there will be Rodolfo Cervetto, one of the most respected jazz drummers in Liguria, a gifted musician capable of combinining high sensitivity and dynamic range with rhythmic propulsion; he's one of the emerging talent of the national scene. These qualities led him to perform all over Europe and to collaborate with great musicians many times.
Giovanni Sanguineti Benny Golson Tribute Trio – ' Along Came Benny '
Stablemates
Are You Real
I Remember Clifford
Whispernot
Domingo
Along Came Betty
Love Your Spell Is Everywhere
Five Spot After Dark
Just By Myself
One Day for Ever