Loris Stefanuto
Horus Percussion Ensemble
10,00€ (IVA inclusa)
Artists: Loris Stefanuto
Title: Horus Percussion Ensemble
Genre: World
Package: CD Audio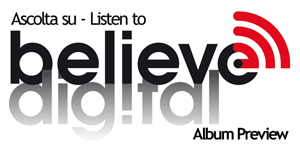 2 in stock
Description
Artists: Loris Stefanuto
Title: Horus Percussion Ensemble
Genre: World
Release date: 2008
Record Company: UltraSoundRecords
Musicians
Marco Benato
Bryan Berti
Nicola Carrara
Leonardo Caleffi
Leonardo Ceccardi
Carlo Alberto Chittolina
Sara Gasperini,
Andrea Moè
Loris Stefanuto
Nicolò Vaiente
Gianvito Vizzi.
Special Guest
Mauro Negri : sax on track 3
Horus Percussion Ensemble
it's a selection of percussionist among the best students of Mantova Music Conservatory, the project is conducted by Loris Stefanuto.
A great variety of sounds, colours and genres it's interwoven with all the compositions, ranging from J.S. Bach to Jobim, John Cage and Steve Reich, revealing a fluent, brilliant and original outcome, although there's no harmonic support. Horus Percussion Ensamble besides a musical performance it's a real outstanding visual experience, not to be missed as a live show.
Loris Stefanuto ' Horus Percussion Ensemble '
Clapping music
Lion
The girl from Ipanema
Audrey
Divertimento n.10
Preludio
Corrente
Minuetto
Ragtime dance
Soweto
Bandinerie
Colori
Story
Triplets
Um a zero