Paolo Pellegatti
Live Collection
10,00€ (IVA inclusa)
Artists: Paolo Pellegatti
Title: Live Collection
Genre: Jazz
Package: CD Audio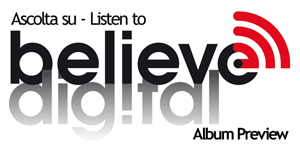 150 in stock
Description
Artists: Paolo Pellegatti
Title: Live Collection
Genre: Jazz
Release date: november 2014
record Company: UltraSoundRecords
Musicians:
Paolo Pellegatti – Drums
Sal Nistico: Tenor Sax
Allan Praskin: Alto Sax
Larry Porter: Piano
Marc Abrams: Bass
Steve Grossman: Tenor Sax
Stefano Majore: Bass
Eddie Davis: Tenor Sax
Riccardo Zegna: Piano
Dodo Goya: Bass
Harry Edison: Trumpet
Fabrizio Bernasconi: Piano
Riccardo Fioravanti: Bass
Antonio Faraò: El. Piano
Michele Tacchi: Bass
John Surman: Baritone Sax
Pietro Tonolo: Tenor Sax
Claudio Fasoli: Soprano Sax
Marco Vaggi: Bass
Massimo Urbani: Alto Sax
Maurizio Gianmarco: Tenor Sax
Luigi Bonafede: Piano
Piero Leveratto: Bass
Steve Lacy: Soprano Sax
Art Farmer: Trumpet
Enrico Pierannunzi: Piano
Gikp Pavan: Bass
Enrico Rava: Trumpet
Franco D'Andrea: Piano
Furio Di Castri: Bass
Carl Anderson: Vocal
Andrea Tofanelli: Trumpet
Dario Faiella: El. Guitar
Lucio Terzano: Double Bass
' Live Collection '
A path lined by beautiful encounters and successful collaborations. This album is part of my life and music story with artists who definitely are "History- Makers": a term rarely used that, as in this case, belongs to those who have been and always will be absolute music protagonists. Many different times… starting from 1978 with the musicians of the big band of Count Basie, Eddie "Lockjaw" Davis and Harry "Sweet" Edison… continuing with Art Farmer and Pepper Adams in the early 80's and in the second half of this decade Sal Nistico, Carl Anderson, John Surman, Steve Lacy and Steve Grossman… all topped off by the greatest testimonials of the European Jazz: my friend Massimo Urbani… Enrico Rava… and the wonderful new entry… Fabrizio Bosso, Antonio Faraò.
What can I say more? This album borns to be a document that could provide live sound and all those typical "flavors" that today we use to define "vintage-vinyl".
I'm sure that in a few moments you'll think almost to hear the crackle of the old record player stylus… that will be the moment when I will obtain what I deeply desired for this amazing work… (very jazz ).
Paolo Pellegatti – ' Live Collection '
Conjecture
Autumn Leaves
Body and Soul
Bossallegro
Willow Weep for Me
Softly as in a Morning Sunrise
Minority
12 Bars Suite
Sonny's Blues
Untitled
Round 'Bout Midnight
Rose selavy
Hello Like Before / Let's Stay Together