Quick Joy Trio
Are you happy?
8,90€ (IVA inclusa)
Artists: Quick Joy Trio
Title: Are you happy¿
Genre: Jazz
Package: CD Audio
Web Site: Alberto Falco
Web Site: Lello Petrarca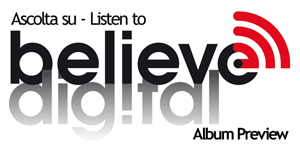 100 in stock
Description
Artists: Quick Joy Trio
Title: Are you happy¿
Genre: Jazz
Release date: 2009
Record Company: UltraSoundRecords
Musicians:
Alberto Falco: guitar
Lele Petrarca: organ
Aldo Fucile: drums
Quick Joy Trio – ' Are you happy? ' Sound impact makes the trio full of energy: experimentation, complex time signature usage and the intertwining with surprising rhythmical invention do not undermine melodic lines' fluency. Alberto Falco's compositions, although in some cases they move through apparently complex melodies, reveal a compositional feature through allusive atmospheres to an avant-garde jazz and more properly Mediterranean styilistic influences. Timbre mixture, characterized by the warm sound of the hammond organ, supported by an extraordinarily fluent performance of the Rhythm section, and the band's strong sense of interplay give life to an intense music, pregnant and highly emotionally effective, where guitar moves with extreme melodic sense.
Quick Joy Trio – ' Are you happy? '
Last Time I Saw You
Il tre volte grandissimo
E lucio fu
Tate
The Grass
Evolution
With the Sun In My Heart
Bite Me
Silver's Colour