Robban Cirrin
Are We Three
10,00€ (IVA inclusa)
Artists: Robban Cirrin
Title: Are We Three
Genre: Jazz
Package: CD Audio
Web Site: Robban Cirrin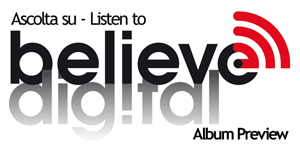 75 in stock
Description
Artists: Robban Cirrin
Title: Are We Three
Genre: Jazz
Release date: february 2014
Record Company: UltraSoundRecords
Musicisti
Robban Cirrin: electric guitar & Godin guitar
Stefano Calvano: drums, percussions & vocals
Massimo Zaniboni: soprano & tenor saxes
Paolo Ghetti: Double-bass
' Are We Three ' Robban Cirrin is an italo-belgian guitarist, composer and arranger, born in Liège, the town of the great and late belgian guitarist René Thomas. Robban first approaches music through rock, thanks to his dad, rockabilly guitarist.
After a while, Robban gets in touch with the Brazilian musical universe through his uncle (theatre actor and musician). Around 16 years old, he turns into jazz through the music of Philip Catherine in a first step and later through postbop guitar heroes as Wes Montgomerry, Joe Pass and Kenny Burell. While studying in Brussels, he discovers the
Belgian jazz scene and follow master classes with Peter Hertmans, Paolo Radoni and Maria Schneider. He also travels quite a few times in Brazil where he gets passionate in the new MPB composers as Djavan, Guinga, Ivan Lins, Kleber Costa and Toninho Horta mostly, but back in Belgium, he will realize his own way listening more and more to contemporan jazz guitarists (the 3 John's : Abercrombie, Mc Laughlin, Scofield) and he begins to play
around in Brussels with several combo's, mostly as sideman, but also with the Free 4 Quartet where he begins to disclose his own music and compositions. This is is also the time where Robban gets back on harmony (through the music and Kenny Wheeler and John Taylor) and he also starts studying other instruments (piano, drums, percussions,
trumpet, ud, double-bass). In 2007, he finally decides to establish in Italy, in the gorgeous Emilia-Romagna, where he meets masters as Ralph Towner, Dado Moroni and Rosario Giuliani, that will encourage him to keep on going further in the research of his own sound and style, trying to summarize the several influences he got in order to find a unique way to approach music. And that's what Robban is working on, giving priority to harmony and
arrangements, not to easy virtuosisms. In Italy, he starts playing with some of the best local musicians, a.o. the ones that are featuring his current first album:
Stefano Calvano (dr & perc) has a strong history in jazz, having played with the greatests of jazz music (Dave Liebman, Paul Bley, Paolo Fresu) and being still actively part of other interesting projects in ethno and jazz music (Faden Trio, Art Jungle, etc.)
Massimo Zaniboni (ts & ss) is young, talented and opened to new harmonies and new perspectives, from Garbarek to Cecil Taylor. He was enthuse for Robban's project from the very beginning and he contributed with great improvisations
and an arrangement for this album.
Paolo Ghetti (cb) is probably one of the best double-bass players in Italy. Great teacher in Bologna's Jazz Conservatory, he already published several albums on his own name and he played with musicians such as Pat Metheny, Lee Konitz, Christian Escoundé and many others. Very close to perfection in sound, improvisation and harmony, Paolo
brought here his talent and experience also by transmitting lot of positive ideas and for an arrangement.
Robban Cirrin – ' Are We Three '
Cançao Dos Maladros
Fathers'
Thursday's Waltz
Perdido No Ar
El Ran's Raga
The Short Run
R We 3?
Purple Night