Stefano Bagnoli We Kids Trio
Un Altro Viaggio
10,00€ (IVA inclusa)
Artists: Stefano Bagnoli We Kids Trio
Title: Un Altro Viaggio
Genre: Jazz
Package: CD Audio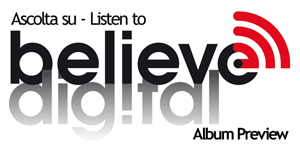 98 in stock
Description
Artists: Stefano Bagnoli We Kids Trio
Title: Un Altro Viaggio
Genre: Jazz
Release date: march 2013
Record Company: UltraSoundRecords
Musicians:
Francesco Patti: Alto Sax
Giuseppe Cucchiara: Double Bass
Stefano Bagnoli: Drums
' Un Altro Viaggio ' The second album by We Kids Trio Project, produced by Ultra Sound Records. Everything was born in Sicily, during two different summers, in 2010 and in 2011, between Vittoria and Piazza Armerina, two towns having an important educational role for national Jazz, due to their respective Festivals, Workshops and Contests. Among many young talents, Bagnoli found two guys and started to have some trial meetings with them. The game worked so they officially gave life to their Trio made up of Bagnoli, Patti and Cucchiara.
Their repertoire is between original tunes from "We Kids (first album – 2012) and some standards developed in balance between SwingBeBop tradition and at the need of more recent stylistic routes. This second recording project (Un Altro Viaggio) is entirely dedicated to tunes from the boundless source of "evergreen" which is the Musical. Moreover there's a tribute to great, eclectic and internationally acclaimed musicians such as John Williams and Burt Bacharach.
A more mature album which portrays the possible growth of the trio and its expressive potential perfectly, a potential already visible since their earliest performances. "WE KIDS" beyond the ironic name, it means music as a dispassionate erasure of each stated age! Letting the time flow, learning from young people who, they still learning themselves, getting inside an inexhaustible vortex of exchanges and ideas which must be seized and you have to grow up through. For the rest music provides.
Stefano Bagnoli We Kids Trio – ' Un Altro Viaggio '
Hedwig's Theme
I'm Old Fashioned
Close to You
Sophisticated Lady
Smile
Adagio (From Piano Concerto in A Minor)
Gothic Prelude
Everything Happens to Me
East of the Sun
Nancy
Just in Time
We Kids