Various Artists
Nuovi Segnali Acustici
10,00€ (IVA inclusa)
Artists: Various Artists
Title: Nuovi Segnali Acustici
Genre: World
Package: CD Audio
Web Site: Toni Germani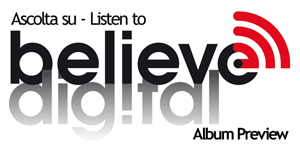 74 in stock
Description
Artists: Various Artists
Title: Nuovi Segnali Acustici
Genre: World
Release date: may 2012
Record Company: UltraSoundRecords
Musicians
Nico Di Battista
Davide Sgorlon
Lorenzo Favero
Italo Iovane
Domenico Martucci
Roberto Taufic
Dario Chiazzolino
Nello Angelucci
Francesco Cavaliere
Giovanni Unterberger
Gino Evangelista
Various Artists – "Nuovi Segnali Acustici"
It's a project in prospect, it's a concrete chance to combine different musical world apparently distant , pure "musical vibes" deprived of any form of useless technicality.
The artist is caught in full expressiveness , naked, alone with his art, with his instrument. A minimalist project where musical expression and talent rules.
"Mix" track is an attempt to shape a musical route, combining each track to give life to a new composition, passing through the hidden and deepest parts of one's whole being, looking for absolute beauty .
Various Artists – ' Nuovi Segnali Acustici '
Traffic
Something in the Air
String Alchemy
Blue Fox
Inside Out Side
1999_9
Pale Eoliche
Due e Doida
Nostalgia
Noi Credevamo
Sweet Home
A Solo Moment
Gange Revisited
Remedio
Mix Tracks