Youlook Trio Capitolo II
10,00€ (IVA inclusa)
Artists: Youlook Trio
Title: Capitolo II
Genre: Jazz
Supporto: CD Audio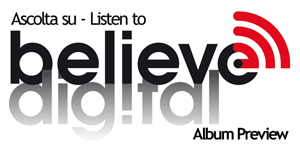 48 in stock
Youlook Trio – Capitolo II
Komorebi
Etnodelay
Bianca e le nuvole
Armonico
Lost Train
My Favourite Things
Ora sentire
Stranga tempo
Andsong
La borda
Com'è profondo il mare
Description
Artists: Youlook Trio
Title: Capitolo II
Genre: Jazz
Release date: Aprile 2018
Record Company: UltraSoundRecords
Musicians
Aldo Mella : bass e Double bass
Massimo Serra : drums and percussions
Luisa Cottifogli : voice
Featuring :
Maurizio Piancastelli : trumpet
Cheikh Fall : voice e Kora
Sergio Caputo : violin
Simone Bottasso : diatonic accordation
Nicolò Bottasso : violin
Youlook Trio – Capitolo II Aldo Mella, Luisa Cottifogli, Massimo Serra great artists of sounds, balanced among musical genres, sign this second album in the name of Youlook, an enjoyment made of original song and a special rereading of two great classics: My Favorite Things and Com'è Profondo il Mare.
Youlook has been in field of free experimentation and stratification of styles since its creation, a game that stars from improvisation which then goes on to find more defined forms of composition.
In the first chapter, the trio made made use of the precious compositional executive contribution of Gigi Biolcati. Now Massimo Serra , arrives in his place: he is a creative instrument builder and refined percussive sound researcher. On bass and double bass, arrangements and mixing Aldo Mella , acclaimed jazz player and all-round experimenter of vocal languages: he is the engine of the Trio.
Luisa Cottifogli , completes the trio with the vocal alchemies that distinguish her in all her performances, both as an interpreter and as a composer.
In this Chapter II Youlook chooses to open the doors to other musicians, welcome guests who contributed with their sounds to the world Youlook: Maurizio Piancastelli on trumpet, Cheikh Fall from Senegal with voice and Kora, Sergio Caputo on violin, the Bottasso Duo ( Simone on diatonic accordion and Nicolò on the violin).